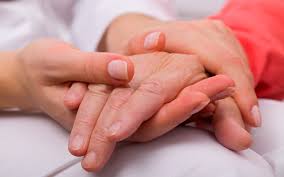 Family members who have a bed-ridden or severely-sick patient at home need help from the professionals. There are some private nurses, medical asistants and therapists who can render their professional assistance with a fee.
To ease the problem of looking for a homecare providers, we listed out some service providers and their contacts so that family members have the list of reference to pick the services they prefer. Please take note that FFAS is not (and will not be) involved and responsible for any transaction between the listed providers and users of this list. This is purely a list for reference.
Homecare providers who wish to be listed in this list of reference please email below information to joetze@yahoo.com FFAS reserves the rights to alter or remove any information in this list for whatsoever reason. Please take note that we only list providers with healthcare discipline background.
State, Name of Agency ( or person), Contact number, Email address
Example: " Kedah, Siti Badariah Binti Sulaiman, 016-8999999, siti@yahoo.com "
Contacts for Private Homecare Providers in Malaysia
WILAYAH PERSEKUTUAN KUALA LUMPUR
WK Carer Team, 0147844922, wk.bestcarer@gmail.com




SELANGOR
JOHOR
PERAK
PAHANG
MELAKA
WK Carer Team, 0147844922, wk.bestcarer@gmail.com
NEGERI SEMBILAN
TERENGGANU
KELANTAN
KEDAH
PERLIS
PULAU PINANG
SABAH
SARAWAK
LABUAN